What makes us different?
SpineCenterJobs.com is not a physician recruitment firm, but is actually part of Prizm Development, Inc., the nation's most experienced developer of Spine Centers of Excellence. Over 20 years, Prizm has worked in 48 of the 50 states helping physician groups and hospital systems improve how they care for spine with multidisciplinary care teams that emphasize non-surgical treatment options and clinical outcomes tracking systems that validate quality.
Founder Bob Reznik, MBA, directed the development of the first and largest spine center in the nation for its first nine years back in 1986. Prizm Development, Inc. has been the leading developer of spine Centers of Excellence for the past two decades.
Prizm's successful PMR/surgeon/spine therapist team-approach model has been widely copied over the past 20 years. Due to rapid growth of Prizm-developed spine centers, the wait for a new patient appointment slot at some of these centers can exceed a month. Consequently, these spine centers rely on Prizm to locate, screen and interview the best physician candidates for these centers to ensure the right kind of long term match. Prizm is searching for Physical Medicine & Rehabilitation physicians (physiatrists); orthopedic spine surgeons; neurosurgeons who specialize in spine surgery; physical therapists; physician assistants and nurse practitioners to fill needed positions at its spine and orthopedic centers across the nation. If you would like to contact SpineCenterJobs.com for more information, click here. To view Prizm's accredited spine centers, visit Spine Center Network by clicking here.
Bob Reznik, MBA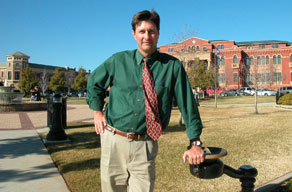 Prizm Development, Inc., was founded in the mid 1990s by Bob Reznik, who holds an MBA specialized in healthcare and quality management systems. Reznik has authored four books on healthcare subjects and is a nationally recognized expert and speaker on center of excellence development. He was chosen by the American Association of Neurological Surgeons (AANS), World Research Group, the International Spinal Intervention Society (ISIS) and other groups as a speaker on center of excellence development. Prizm and its center of excellence approach to spine has been cited as a leader in the recent textbook, Redefining Healthcare, which examines those entities that are leading the evolution of healthcare in the United States.
With 30 years experience in spine center development, no one in the world has even half as much experience in the niche of spine center creation, quality systems, case rate contracting, marketing and development. In 1986, Reznik directed the development of the first and largest spine center in the U.S. for its first nine years, with the spine center being featured on the NBC Today Show in its third year of development. That center grew rapidly from three physicians into the nation's largest spine center, which has since been widely copied by other physician groups and hospitals across the world.
Over the past two decades, Reznik has worked in 48 of the 50 states, and consulted internationally, helping physician groups and hospitals improve the quality of care they provide to patients, as well as their competitive position in the local marketplace. Prizm develops centers of excellence that assemble multidisciplinary care teams (surgeons, non-surgeons, physical therapists and diagnostics) all under one roof. Some centers have been featured prominently by national media such as NBC's Today Show, CBS' This Morning, CNN, ABC's Good Morning America, USA Today, Wall Street Journal, Fortune, Forbes, Good Housekeeping, Ladies Home Journal and Better Homes and Gardens. Specialty publications like Orthopaedic Technology Review have featured several spine centers developed by Prizm as models for other physicians to emulate. As a small company with a strong existing client base of spine centers that are growing and expanding, Prizm is now highly selective with new development projects, taking on a limited number of engagements annually.
On the health side, Reznik practices what he preaches. He has completed 4 marathons (26.2 miles), and more than 15 half marathons (13.1 miles), running at least one each year for the last 13 years. With his sons, he also completed a Marine Corp Mudrun (6.2 miles through mud and obstacles with boots and fatigues). He received a golf scholarship through college, and continues to play golf as well as tennis competitively.
To contact Bob Reznik directly, send him and email at mail@prizmdevelopment.com.